Looking for Free COMSOL student license?
There are a lot of licence options available, and the processes for installing them vary based on which licence type you have. There are no licence types that limit you to a single operating system, however, you can install on Windows, macOS, or Linux. It is possible to open a COMSOL Multiphysics model file saved on one platform on another. Certain licence types have limitations; before starting the installation, ensure you know which licence type you have.
What is Software License?
A software licence is a piece of written or spoken legal documentation that regulates the use or redistribution of software. It is often based on contract law. Except for software created by the United States Government, which is not covered by copyright under US law, all software is copyright protected in both source code and object code forms. Software creators with copyrights have the option to surrender their works to the public domain, in which case the works are no longer protected by copyright and cannot be licensed. A typical software licence allows the licensee, usually an end user, to use one or more copies of the programme in ways that may otherwise violate the software owner's exclusive copyright rights.
Named Single User License (NSL)
The COMSOL Multiphysics software may be installed and run on up to four (4) separate computers, provided that it is only accessible to and operated by a single licenced user designated by us as the Named User for that licence and that the Named User may only run the software on two (2) of those computers at any given time. The number of simultaneous sessions that the Named User can run on each computer is unrestricted.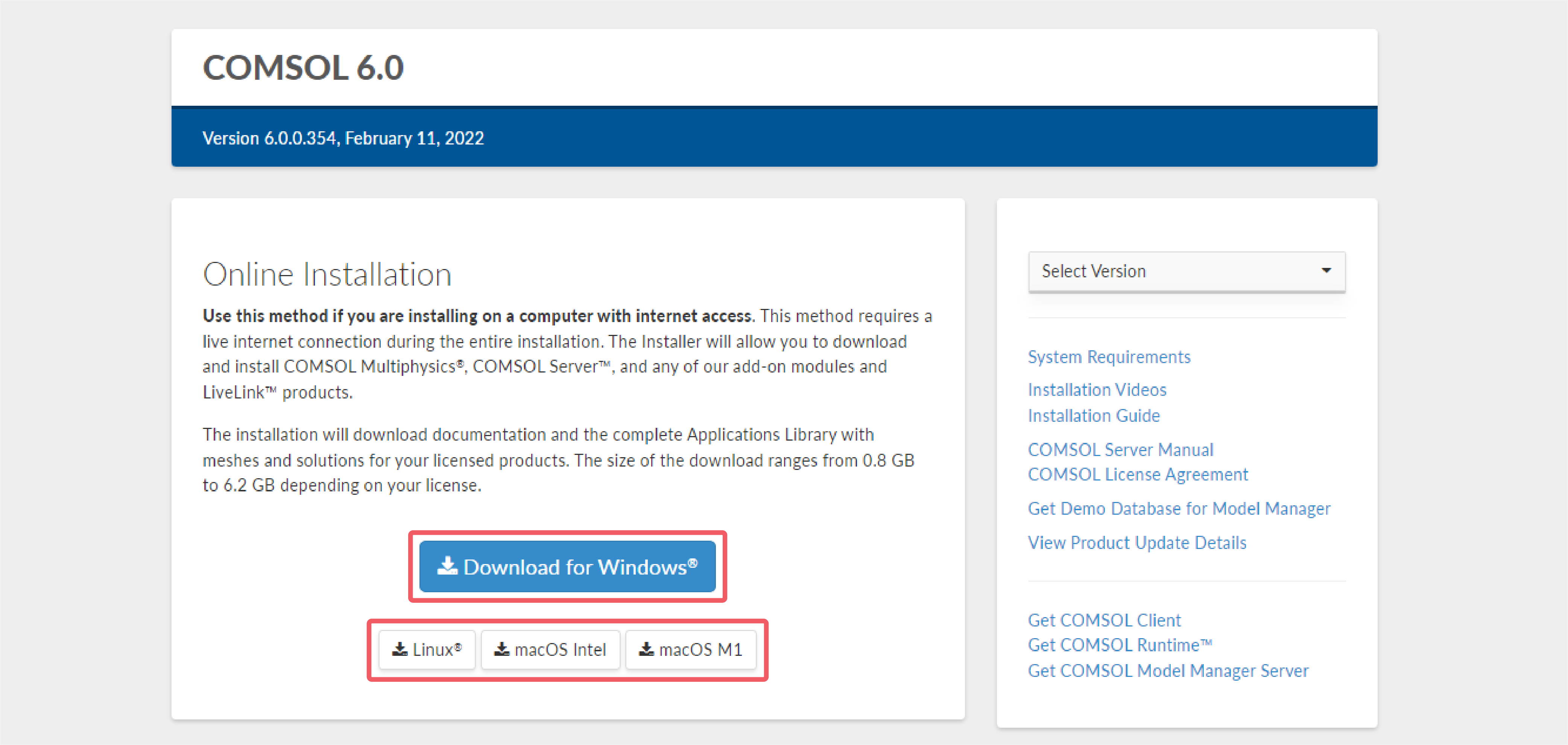 Locked Single User License (CPU)
You can install the COMSOL Multiphysics software on one computer and have different users take turns using it on that computer, one at a time. The number of simultaneous sessions that a single user can operate is unrestricted. Over a network or remotely, the CPU version of the software cannot be accessed or used.
Floating Network License (FNL)
Licensed per concurrent user, you can install the software on as many machines on your puting and cluster sweeps, a single model may be run on multiple compute nodes with no restriction on the number of compute nodes.You can install the programme on as many PCs on your network as you need within your country or area because it is licenced per concurrent user. Local computers can execute the COMSOL Multiphysics software, with the network utilised merely for licence authentication. Alternatively, you can use your network to run the software on a remote computer. The use of Windows® Remote Desktop is one way to support remote computing. Additionally, this licencing level enables for client access to the COMSOL computational engine. You could, for example, operate the graphical user interface on a low-cost local system while offloading the hard computations to a high-end server located elsewhere. Windows® and Linux® platforms offer cluster and cloud computing. There is no limit to the number of simultaneous sessions that one concurrent user can run for local use. A single model can be executed on several compute nodes with no limit on the number of compute nodes in cluster computing and cluster sweeps.
Class Kit License (CKL)
Up to 30 teachers and students can use the software in the classroom by connecting to the school's network and accessing the licence on-campus or remotely.
Academic Server License (ASL)
Each concurrent user can execute up to four programmes simultaneously if they have a 300 concurrent user licence. You can launch apps created with the Application Builder using the ASL version of the software. The ASL enables you to host and run those apps for students, teachers, and staff at your academic institution, as well as any other academic institution, anywhere in the globe.
Check official website for more: comsol.com
Detailed Instruction about Software Installation process is HERE
Student License ? Trial License ?
COMSOL by default (as of 2023) does not provide any student license. you may get a trial license if you enroll to some of their webinars and courses which are longer ones and mostly the paid webinars and courses. The trial. Is maximum 14 days and there are limited functionality and does not include the compilers. but you can always contact the official COMSOL support in there website and explain your problem and get a trial version. But it totally depends on them they may or may not provide you with the trial license.
Thanks for reading 🙂
We offer some courses related to similar topics
If you want a discounted coupon or if you want to know more about the course. Feel free to contact us
---
All COMSOL Resources